Have you ever used an illustration you loved that fell flat when you preached it? I know I have. So why do some illustrations connect, while others fall short?
Here is what I have discovered: The best sermon illustrations are found on common ground between the speaker and the audience. When you speak about something you have experienced and your audience has also experienced the same thing, you connect with them on the deepest level.
A joke about something they all have experienced will make them laugh. An emotional story about something close to their hearts will bring them to tears. They will listen to you and think, "This is a down to earth pastor." Or "This guy gets me."
I discovered a great diagram as I was reading Haddon Robinson's, Biblical Preaching, recently that looks something like this: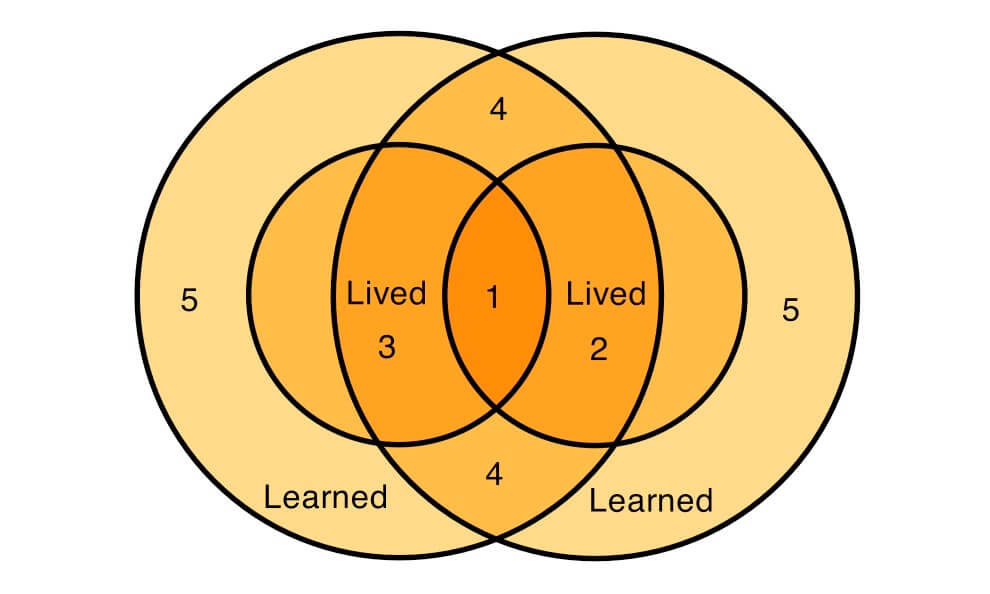 There are two kinds of experience that people have – Learned experience and Lived experience.
The best illustrations connect on lived experience.
Second best are when your learned experience connects with their lived experience.
Third is when your lived experience overlaps their learned experience.
Fourth is when both of your learned experiences overlap.
The worst is when the speakers lived or learned experiences don't overlap with the listener at all.